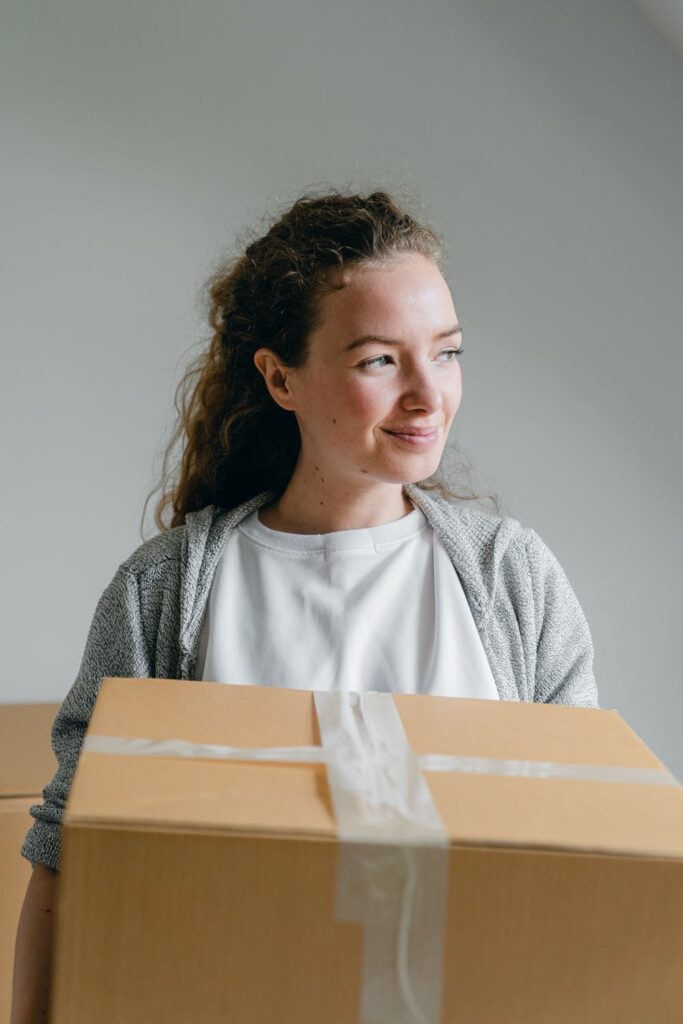 When I think about OHO, there are many types of women I think about. It's hard to tell folks who OHO is for, because of all the different times in life when a woman might be on her own. One of the classic scenarios is when a young woman moves out from her family home, and perhaps to an area of the world where she has no friends, no family. Perhaps she's going off to her dream school or chasing her dream career. Perhaps she's just looking for a change of scenery, freedom from the place she grew up where everybody knows her and everybody has an expectation of who and what she is. Whatever her reason, she's landing somewhere she'll need to stay and figure out by herself. I have a few pieces of advice especially for her, to start her off on the right foot:
Do a little research in advance. Figure out where the "good" neighborhoods are. It's no guarantee that you will be a crime victim just because you live, work, or play in a "bad" one, but you'll likely tip the odds in your favor if you don't, or if you are careful to be more cautious when you do. Find out what kinds of crimes do occur where you'll be. There are a variety of resources from official reports to local news sites to apps like Ring Neighbors and their safety reports. If property crime is big, you'll want to focus on different safety strategies than if carjackings or muggings are popular. And learn about the non-crime things about how the place operates, like how, when, and where public transportation works or what the non-emergency number is to contact police or other resources. You can pick all of that up after you get there, but you'll probably be a little less anxious if you aren't jumping into it blind and a little more prepared if you need to know in a hurry.
Take advantage of what's offered to learn the lay of the land. Some of that is playing tourist and going on those local excursions and seeing local landmarks. It's a fun way to learn about where you've moved, and if you chat up the guides, you might learn some local secrets about restaurants to go to or places to avoid. Besides, you're likely to host your loved ones as visitors and want to take them to see the best sights. If you're in a new city for school or a job, take hold of your shyness and show up to any events that might be offered to help you get comfortable in your new home. New hire receptions and incoming student orientations might sound like a lot of social effort, but can also give you a lot of information that would take you longer to find out. And ask for help too. You'll be the new person somewhere with people who will be part of your new life. They won't think it's strange or unexpected if you ask them about the best grocery stores and neighborhood bars in your new town.
Make friends. I'm not saying you need or even should share all of the details of your living situation with everyone you run across. Even the friendliest folks might try to take advantage of a woman living alone, or mention your existence to someone not so kind. The same precautions you'd take if you hadn't moved apply after you have, and all the more so because it's harder to call a friend or family member to bail you out of a small trouble. The loved ones you left behind aren't the only ones who will ever be in your life, though. As we get older, it does get harder to find new friends but that doesn't mean we shouldn't try to find people with common interests and build our trust and relationships with them. You'll need to go out to places and activities where they might be, and keep yourself open to the idea that the stranger next to you tonight might be who you'll call when in need past midnight another night. Just remember to grow those friendships organically, without rushing into intimacy and secrets, just as if you'd met them while in your old hometown, and weren't feeling quite as desperate for new companions.
Call home. Whatever support network you had before you moved doesn't all magically drop away because you're in a different state, time zone, or even country. They might not be able to drop everything and come help you like they have in the past, but don't discount the advice and moral support they can give you. Are you having trouble figuring out how to hang a picture in your new place? You don't have to relegate yourself to YouTube or feeling at sea when you ask the guy at the hardware store. The same relative who might have come over to your old place to do it for you can likely be counted on to guide you through doing it yourself over phone or text. They'll certainly cheer you on, and comfort you or commiserate with you even if you have to have girls' night in via video chat now. If you do need in-person help, ask and they might know someone closer to where you are now, or help you find that person by giving you advice on what to look for or asking their own networks. That can work for doctors and similar resources you need too, whether you ask the folks you are leaving, a friend, or an acquaintance in the right profession but the wrong place.
Your new home is an opportunity to discover your new self and to find new adventures to go on with her. Hopefully I've helped you get there, and that other readers can offer you their own advice for your new life.