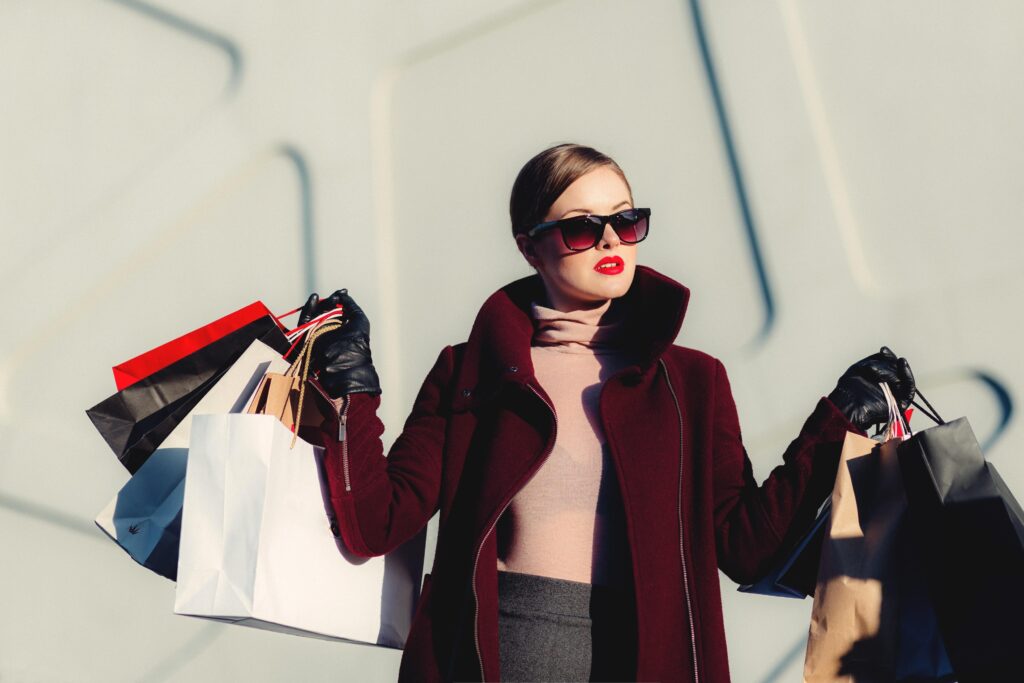 I hope you all had a lovely Thanksgiving and are now looking forward to diving into consumer frenzy of Black Friday, Small Business Saturday, and Cyber Monday. Or not. If you're like me, that whole gift-buying, comparison-shopping, biting-nails-on-shipping-times thing is actually kind of stressful. Still, I love how magical it is to find the perfect gift for a loved one, whether it's a whimsical little nothing that's perfect to sit on a shelf, a much-desired but unaffordable luxury, or something that fits a need they didn't know they had. Riding that line between practical and useless, and wanted and needed is tough, and it's hard sometimes to tell if you're buying a gift a recipient will want for themselves or that you want them to want. If you're looking for some ideas, I've a few below. As always, affiliate links mean you don't pay extra but I get a few dollars to help support the mission of On Her Own, so thanks in advance!
One of the ways I manage that complication is to gift something that is useful, but is also tailored to that person's personal taste. Even in the world of self-defense, there are products that don't require you to choose between high quality and the looks you prefer. That's one of the reasons I love POM Pepper Sprays. You can get a set in my favorite colors, along with a trainer, from http://bit.ly/OHO-POM. Another great gift along these lines is a flashlight. While pocket suns have some specific self-defense uses, just having a handy light at all can increase the carrier's personal safety, not to mention how convenient it is to be able to peek under your desk or in your mailbox without relying on your cell phone. This little Streamlight can do that, and it's not tactical black and doesn't require special batteries: https://amzn.to/3marv91
Material goods aren't always the best gifts, especially for the kind of person who has it all. In those cases, consider getting them an experiential gift. Training and education, whether online or in-person, isn't always a high priority but still necessary to learn the kinds of things that make us better people, not to mention just have fun. On the personal protection side, you can choose anything from martial arts gym memberships to private lessons to group classes with traveling trainers. Looking for specific advice? Ask away in the comments or message me and I can help you navigate the best choices for quality instruction. But don't discount the mental and emotional enjoyment that can come from classes in less "useful" pursuits. Maybe the person you're shopping for has always wanted to learn a musical instrument, or they are passionately interested in learning an art or a craft. Help make life more enjoyable, and something that inspires a desire to protect and defend it.
Similarly necessary and vital? The resources to actually engage in those experiences. Maybe the real reason the friend you're gift-hunting for hasn't done something for themselves in a while is because they can't find a babysitter or they can swing the class but not the travel expenses. Maybe you can offer to take their kids for a weekend or get them a few nights in a hotel so they can go train. Maybe the ammo shortage is the barrier, or they don't have the gear they need for a class. Maybe you can give them a bit out of your own stash, or buy them that holster they need (I recommend PHLster, Dark Star Gear, Henry Holsters, and JM Custom Kydex, along with Comp-Tac) with a note telling them what it's to be used for.
A standby for small gifts if you want to be sure someone has something to open is wrapping up a book or two. For shooters, no matter what the gun and what it's for, my book can help with learning how to master use. The Dry Fire Primer is available from Amazon at https://amzn.to/2V8t8rX, or you can order from Gun Goddess at https://www.gungoddess.com/products/the-dry-fire-primer-book for a signed copy. For an excellent book covering many of the ancillary topics to personal protection, I really like Straight Talk on Armed Defense, edited by the legendary Massad Ayoob: https://amzn.to/33keBhm. For a primer on personal protection with a gun, check out Tom Givens' Concealed Carry Class: https://amzn.to/367rT2w. For one of the classic texts on learning to trust your gut, Gavin de Becker's Gift of Fear is not without its problems, but still a good read: https://amzn.to/37aOkmP. For gun owners or any parent wondering how to deal with having guns in a house with their kids, try out Julie Golob's Toys, Tools, Guns & Rules: https://amzn.to/3lbq2xY. And just for fun, some of my favorite female badass, urban fantasy series include Mercy Thompson from Patricia Briggs (https://amzn.to/3lbTV0U), the Night Huntress from Jeaniene Frost (https://amzn.to/369eaIi), and Kate Daniels from Ilona Andrews (https://amzn.to/2V5xMH1).
By the way, don't discount the gift of actual cash money. Sometimes, that is in fact what someone needs and wants, whether because a little extra will make ends meet with a little less stretching or to be able to splurge on something specific that might be more than you're able to spend. One of the ways I've found to make monetary gifts more thoughtful is to do my best to find out what it is that my giftee is hoping for, and try to direct the funds towards that – perhaps by a gift card to a favorite restaurant or a note in the memo field designating the cash for new concealed carry gear. Either way, it's still a perfectly acceptable present, not a cop-out of "I didn't know what to get them."
And finally, remember to shop for yourself. Take a little of your gift budget and use it to be kind to yourself. Now go hit the stores!